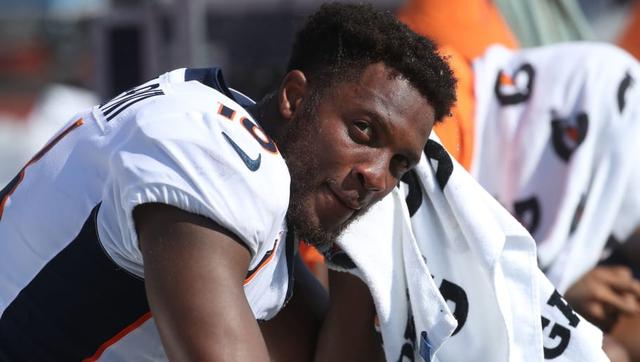 ​Blink and you missed it.
Former Denver Bronco ​Bennie Fowler signed with the New England Patriots four days ago, and apparently that was all the time Bill Belichick needed to realize that Fowler wouldn't be a fit on the team.
​​Fowler was one of many wide receivers the Patriots have brought in to try and replace Julian Edelman while he is suspended (only three more weeks remaining on his suspension). Other notable receivers who tried to take advantage of the open roster spot were Eric Decker (who promptly retired soon after being signed) and Corey Coleman (who is bound to get cut anytime now).
The reason why losing a star receiver like Edelman doesn't put the Patriots in panic mode is because of one man and one man only: ​Tom Brady.
Brady makes everyone he throws to a star. Just look at Phillip Dorsett's performance in Week 1 as proof. The former Indianapolis Colts castaway went off for seven receptions, 66 yards, and a touchdown versus the Houston Texans.

Rich HribarPhillip Dorsett played 57 snaps, ran 37 routes and saw 7 targets (catching all for 66 yards and a TD) yesterday. All were high marks over any game from the 2017 season.
With the G.O.A.T. under center, it doesn't matter who is lining up on the outside. Brady will feed him.