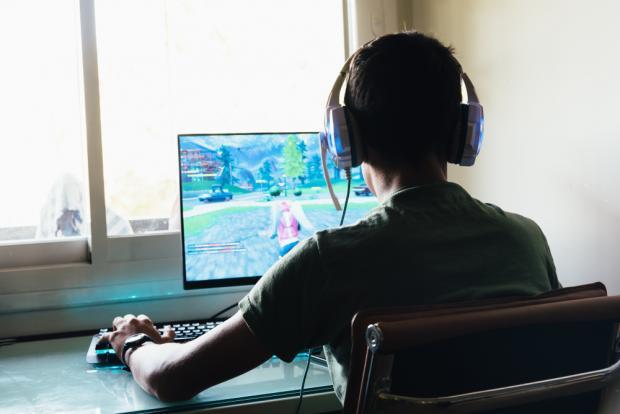 Shares of Turtle Beach (HEAR - ) were up more than 10.5% in afternoon trading hours Tuesday, as investors once again appear excited about the gaming headset maker amid the busy holiday shopping period.
Turtle Beach's latest bout of momentum comes on the same day that one of the year's hottest games, Red Dead Redemption 2, is beginning to roll out its online mode. This multiplayer launch is being labeled as a beta because there are more features and modes to be released, including a battle royale option, according to leaks published today.
Red Dead Redemption 2, which is published by Take-Two Interaction (TTWO - ) subsidiary Rockstar Games, would join a growing list of online shooters to feature the battle royale mode popularized by Epic Games' free-to-play phenomenon Fortnite: Battle Royale. Activision Blizzard (ATVI - ) recently included a battle royale mode in the latest update to the Call of Duty franchise.
Turtle Beach captivated investors earlier this year when it began reporting staggering growth thanks, in large part, to Fortnite. The company's headsets give gamers a competitive advantage, enabling them to hear nearby foes moving around within the game. Players who take their Fortnite seriously love to use headsets, and there are not a ton of high-end options except for Turtle Beach.
Earlier this year, HEAR skyrocketed from just $2.00 to over $32.00 when investors started to fall in love with the Fortnite-powered growth story. The stock has since pulled back more than 50% from those highs, but growth estimates are still staggering. Analysts expect Turtle Beach to finish its fiscal year with EPS growth of 1,200% on 81% higher sales, according to our Zacks Consensus Estimates.
Investors are hopeful that online gamers will also look Turtle Beach's way as they dive into the battle royale modes of Red Dead Redemption 2 and Call of Duty.
But even if Fortnite remains the primary growth driver for Turtle Beach, investors today heard positive news on that front, as Epic Games confirmed that the game has reached 200 million registered players around the world.
Impressive activity from some of the world's largest games is another hint that Turtle Beach's headsets are still selling like hotcakes. Wall Street has also rewarded a number of gadget makers and retailers on the back of what was likely a historic stretch for the Thanksgiving shopping holidays.
The Hottest Tech Mega-Trend of All
Last year, it generated $8 billion in global revenues. By 2020, it's predicted to blast through the roof to $47 billion. Famed investor Mark Cuban says it will produce "the world's first trillionaires," but that should still leave plenty of money for regular investors who make the right trades early.